RADAR history, Birth of RADAR, Watson Watt, Arnold Wilkins, Daventry Experiment, WW2 RADAR, Litchborough, RADAR Memorial, Daventry Experiment, 80th Anniversary
---
80th Anniversary of the Birth of RADAR - 26th February 2015 - GB8ORE

On 26 February 1935 a radio receiver was taken, in a small van, to a field just south of Weedon, in fact Litchborough.To try to detect a Handley Page Heyford bomber. The bomber had been directed to fly through short-wave (49 metre) transmissions from the nearby Daventry radio transmitter. The Heyford was detected by the equipment in the vehicle & was tracked for some 9 miles. At the time known as RDF this was the 'Birth of British RADAR'; also known as The Daventry Experiment.
The Plaque on The memorial to the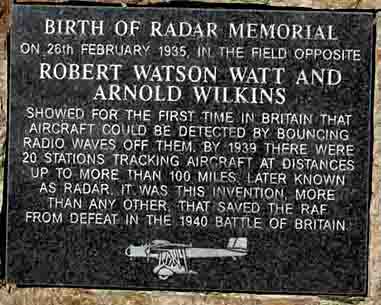 Birth of British RADAR at litchborough

The 80th Anniversary was given the showbiz treatment with the very welcome attendance of Eddie Izzard who played Robert Watson Watt with other cast members of Castles in the Sky

Eddie Izzard raising a glass of single malt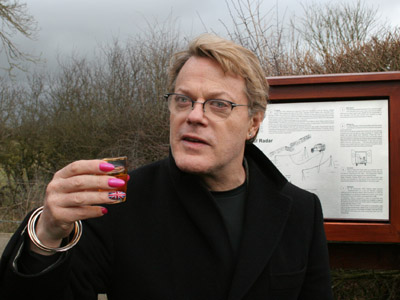 Toasting Watson Watt & the Daventry experiment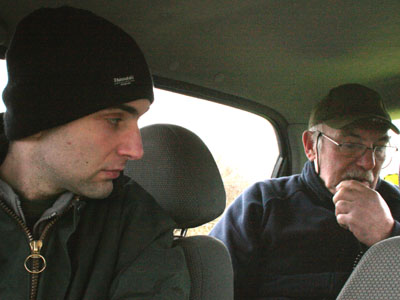 Matt M6VNL & John G8SEQ operating GB8ORE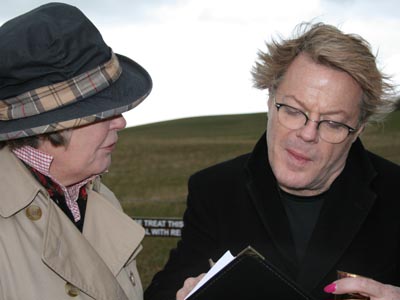 Helen Brodie collecting Eddie's autograph.
Helen is the farmer on who's land the memorial stands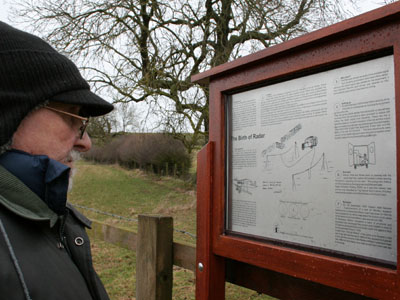 Martin G1ZSR a Coventry Amateur Radio Society member who was stationed at Bawdsey Manor during his time as a RADAR engineer with the RAF.


Mary & Peter Wain from the Bawdsey Manor Trust. Mary is the Chairman of the Bawdsey Manor trust.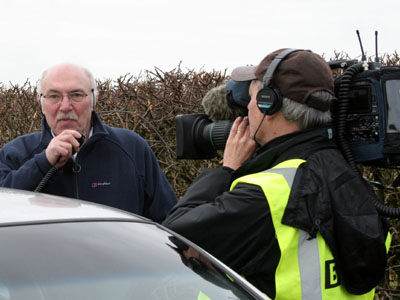 John G8SEQ operating GB0ORE
Being 'filmed' for BBC Look East



Castles in the Sky Cast members Ian McKee - Higgy, Ceyn Jones - Taffy, Karl Davies - Skip Wilkins, Mary Wain Bawdsey Manor Trust (real life), Eddie Izzard who played Robert Watson Watt.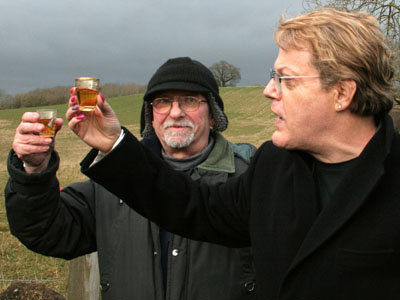 Eddie Izzard and Martin G1ZSR raising a glass or is that two? " Robert Watson Watt & The Daventry Experiment"